Throwback Thursday! Once a week I will be sharing some about my past culinary life as a chef and share pictures. Have fun 🙂
This was my very first contract at sea aboard one of the ships of Silversea Cruises as a chef. I boarded in Curacao in October 2003.
I got hired for the opening of the Restaurant Le Champagne, Relais & Chateaux, private dining for twenty people aboard Silver Whisper in 2003 because of my Michelin star background. I still remember when they called me as I was getting ready for dinner service at a resort at the Baltic Coast.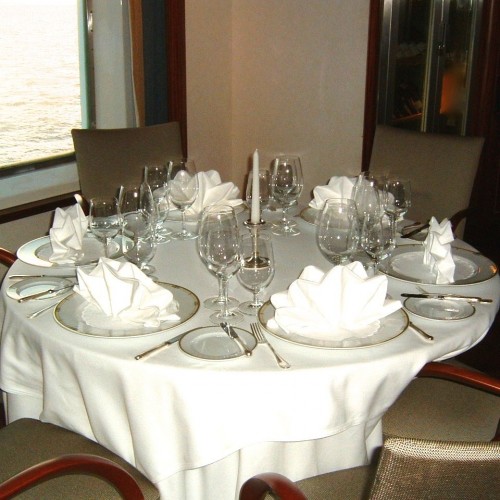 I was second in charge of the opening of the new restaurant aboard, under Chef Joachim Koerper, Michelin-star rated German chef from Spain.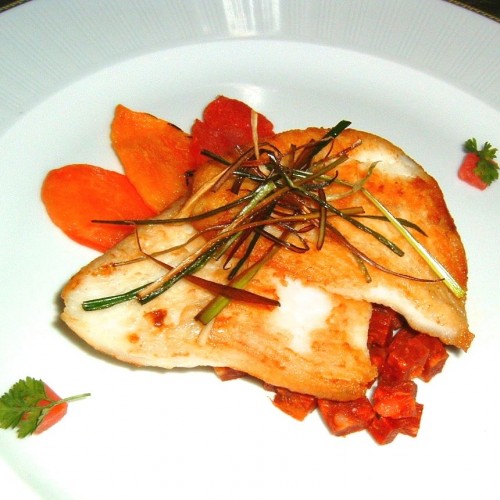 He provided his recipes and his name for this new restaurant aboard. I got trained by him to serve the same food exactly as he would in his restaurant in Spain. Not only a great experience for me but also for the passengers who really got treated to something special. They had to book in advance because of the small setting and limited seating.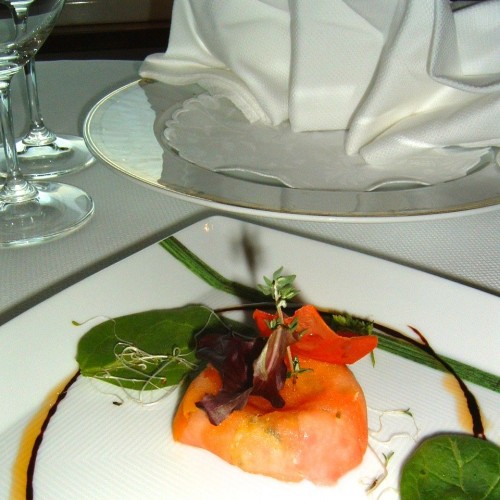 This was one of my favorite dishes: the pepper crusted lamb.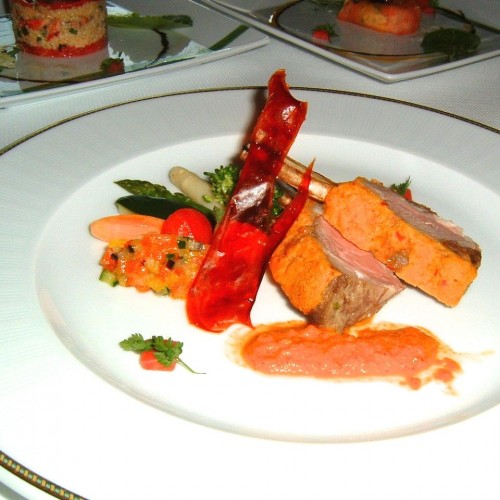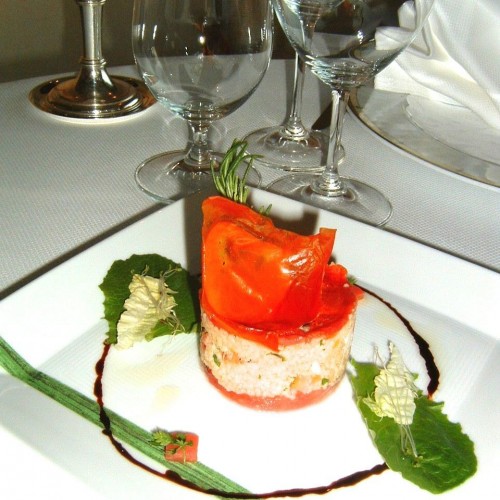 I didn't know then that I'd spend the next upcoming years worldwide at sea and would get to see every continent (except Antarctica) and ocean, cross the timeline, the equator up North and South and fly into most major airports when on boarding or going home.