Finally I am back to working on projects I love and blogging!
In October 2013, I decided to move from Dallas to Portland (because I miss trees……), so I did not really have any projects to work on or anything to blog about. Due to the move, Flavor Designs went out of business and I found myself working for WholeFoods. For some reason, at the same time, my website crashed and all my blog posts disappeared. I have been trying to figure out the why's and what's and I finally found all my posts as isql files stored away sleeping at bluehost -but still couldn't get them back on my website.
It's not a coincidence. I take this as an opportunity to start out new and redefine my web presence and my plans for the future. So now you know why my website is almost empty 🙂
So here I am back, curb-shopping, restoring, building stuff, digging up the yard, planting, painting……. And one of my first projects is this dining table set which I found last week.
1) Find a table and chairs at the curb and put them in your car.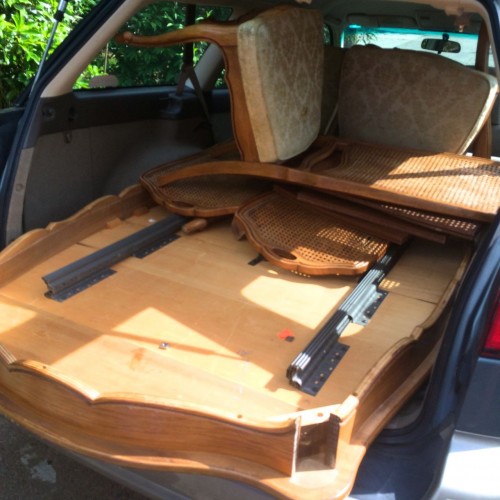 2) Start restoring. Attach the legs.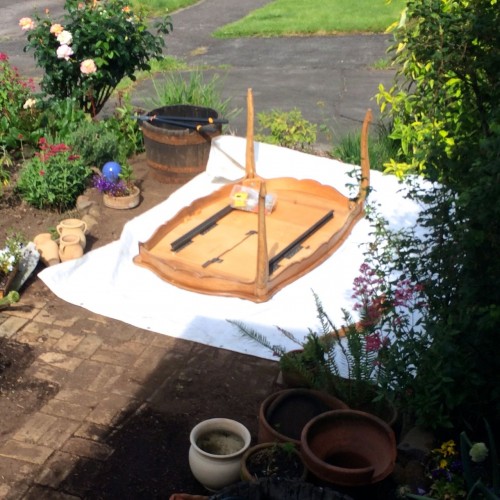 3) Sand the table and spray paint the legs with outdoor paint (and your favorite color)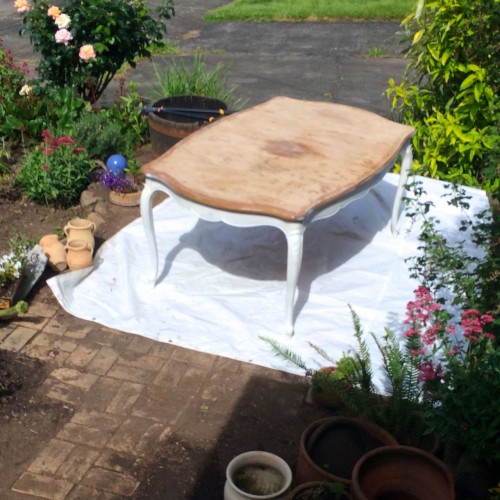 4) Paint top with any paint you like. Seal it with polyurethane for outdoor projects.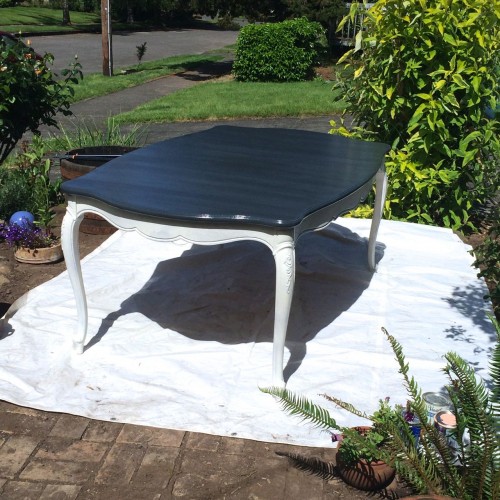 5) Remove cushions from chairs and save for upholstering later.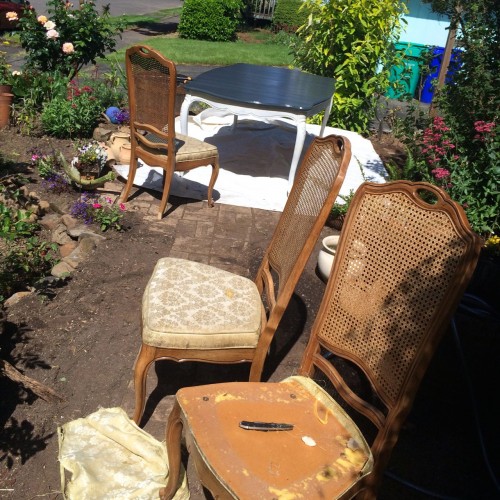 6) Remove seats.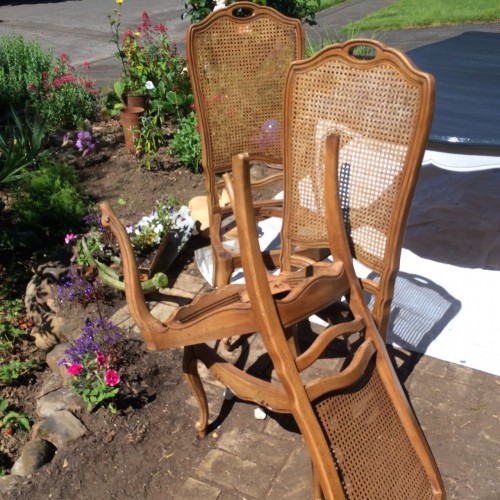 7) Spray paint chairs.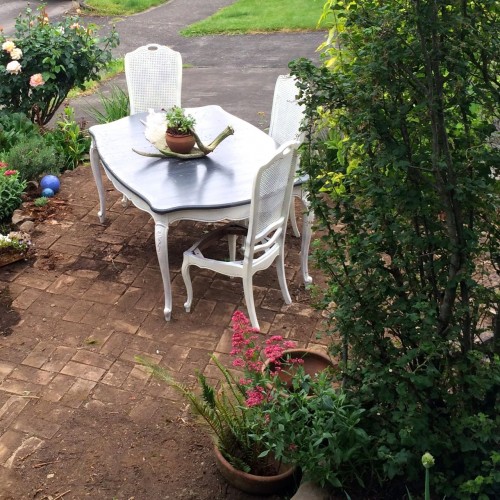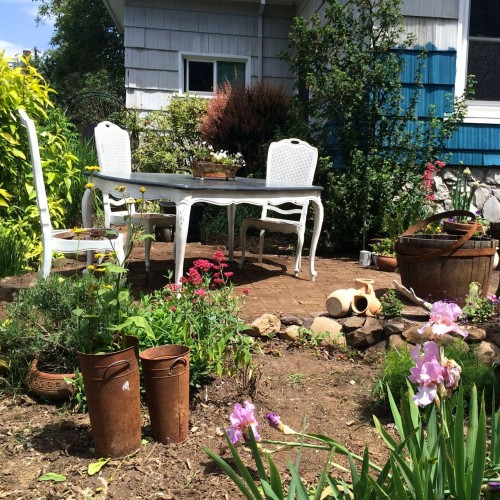 7) Make cushions later. 🙂