Welcome back to Throwback Thursday!
Like every Thursday, I am writing about my past culinary career as a chef. In 1996, I started as a chef apprentice at the Steigenberger Inselhotel in Southern Germany. Besides other departments in the kitchen, I was trained (at least one year) in the patisserie, so that I had most of the basics down. Later I even got hired by Michel Roux in England as a Pastry Chef.
It has always been my favorite department even though I don't like sweets myself. It's an amazing craft, you are more of a chemist and artist really. The following pictures are my own recipes and pictures. Sweets I have made while I was not working for a company. I was a private chef while I lived in Dallas in 2008.
My interpretation of  my Mom's apple pie (Apfelkuchen):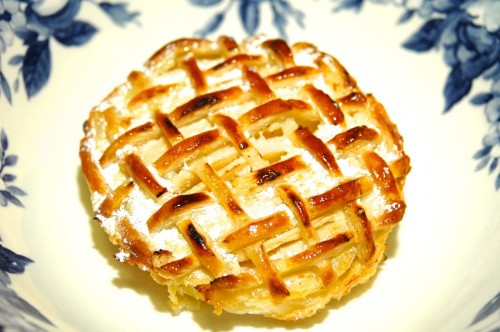 This is a Panna Cotta, milk and cream based Italian dessert with a hazelnut crust and cherries: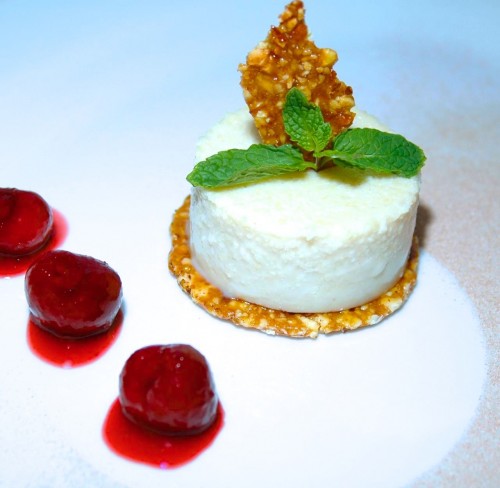 Then a Peach Tart with peaches from my backyard and homemade (made form scratch) puff pastry and pastry cream filling with vanilla: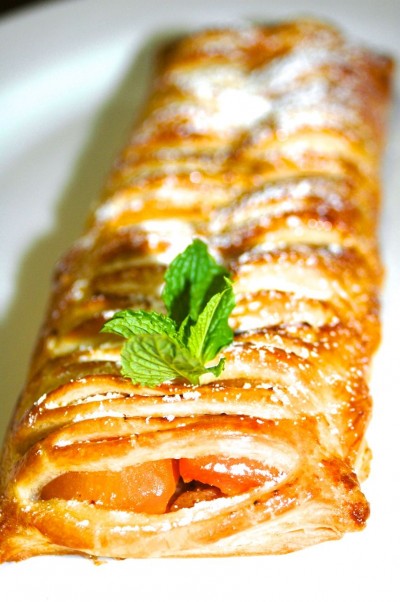 Here's a warm Tarte Tatin with Vanilla Mascarpone and Butter-Balsamic Reduction: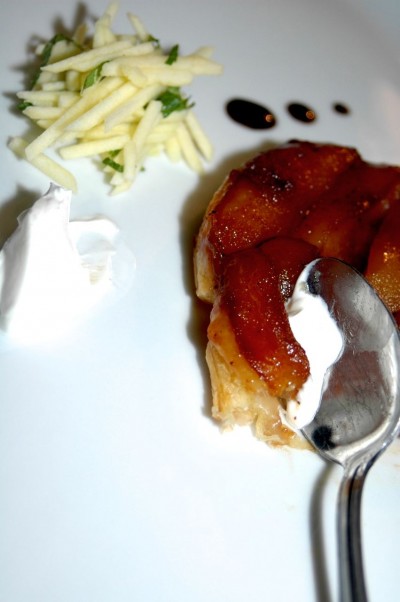 And because I really love this picture, again the Blueberry Napoleon Tart with sugar garnish: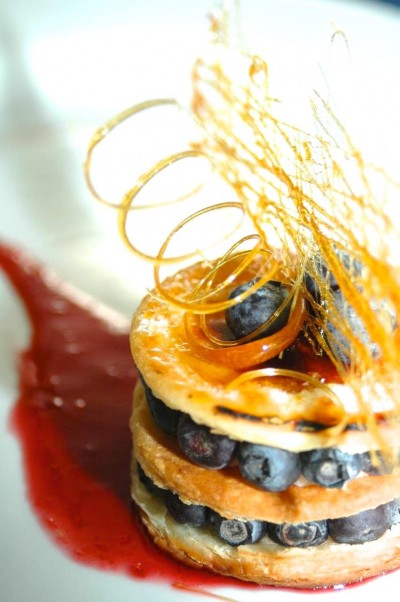 I hope you enjoyed these pictures!