It is hard for me to pass a cool looking vintage trunk at the thrift store! Or at the curb…. Within one week, i came across two and got both of them. We just moved across the country and we don't really have any furniture.
So I turned one of them into a table and the other into storage for photo albums.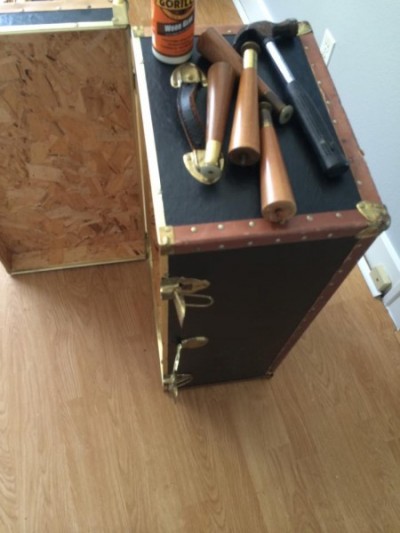 A friend of mine gave me a box of old mixed table feet. I was able to find 4 matching piece and decided to use them for my new side table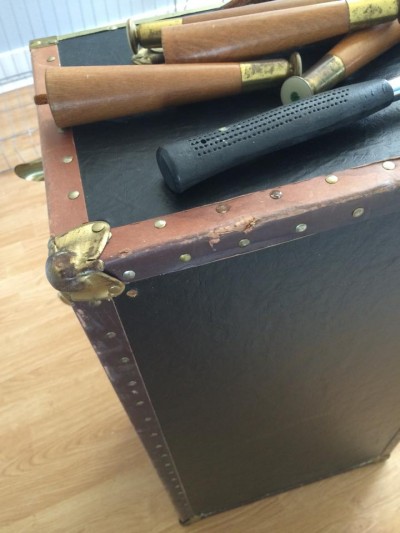 Luckily, the interior was still nice, so I did not have to line it with new fabric.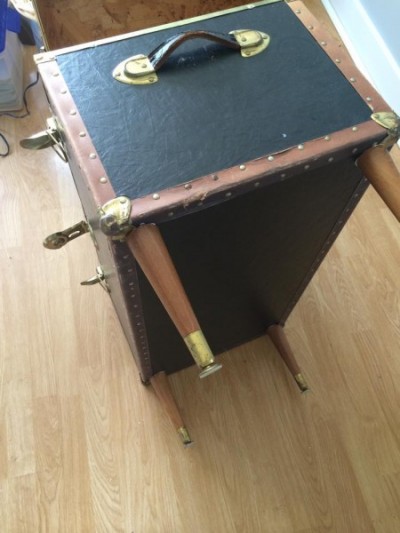 I drilled 4 holes into the bottom of the trunk, applied glue and stuck the feet through the holes. And here's my new storage side table: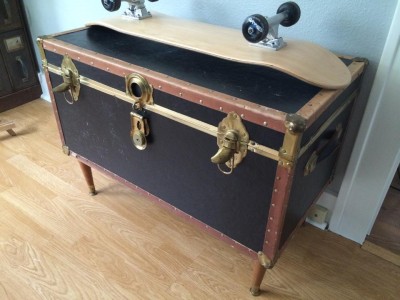 There are many other ways to upcycle a trunk or suitcase. Depending on the size, you could turn it into a hanging cabinet, a dog bed or to stash your electronics and cables away.